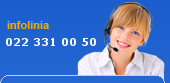 Praca w USA
Independent, czyli niezależny!! Chcesz na własną rękę lub z pomocą przyjaciół znaleźć dobrze płatną, satysfakcjonującą pracę w USA?
A może już to zrobiłeś i jedyne, czego Ci trzeba, to wiza J1, bezpieczny i komfortowy przelot do Stanów oraz fachowa opieka i doradztwo?
Pomożemy Ci zrealizować Twoje marzenia! Jeżeli dopiero planujesz pełną niezależność i nie wiesz, od czego zacząć, w FOSTER udzielimy Ci cennych, wskazówek. Program Work and Travel Independent to prawdziwe wyzwanie i wielki krok w stronę samodzielności.
Dołącz do nas - Zapisz się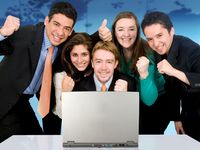 Host Company Profile: IT Networking
The following positionsa have opened up for your qualified candidates at a small office for a Cloud - based global business matchmaking solution that allows hosts to create engagement portals and conduct business matchmaking events.
Location: San Antonio, Texas
Position 1: PROJECT MANAGER

Hourly Rate: $10.00/hour
Position to be filled: ASAP
Housing: Not provided
Program length: 12 -- Interns only
Duties:
o Work with clients to plan and coordinate business matchmaking events from beginning to end
o Provide technical assistance for clients and business matchmaker participants
o Conduct outreach (phone banking, emailing)
o Communicate with clients with updates as events progress
o Create custom communication (eblast) for outreach for events
o Execute task in a timely manner
o Execution of event
Qualities needed:

o Business or Communication majors
o Must be a people person and work well with others
o Must be able to handle more than 1 event at once
o Ability to behave appropriately in a professional setting
o Creative and outgoing
o Quick learner
Location: San Antonio, Texas
Position 2: PHP PROGRAMMER

Hourly Rate: $10.00/hour
Position to be filled: ASAP
Housing: Not provided
Program length: 12 -- Interns only
Duties:
o Architext, develop and implement web applications in PHP & MySQL
o Engage closely with clients in identifying scope and estimating projects.
o Gather and document requirements and technical specifications
o Collaborate with our Creative department to produce web applications.
o Communicate well with others.
Skills required:


PHP, 7, Mysql, Mongodb, Javascript, CSS, HTML5
Poniżej zamieszczamy 4 przykładowe resumes, każde z nich jest skierowane do innego typu aplikanta.
1. Student bądź też absolwent studiów humanistycznych nie posiadający doświadczenia -
resume
2. Absolwent studiów humanistycznych posiadający odpowiednie doświadczenie zawodowe -
resume
3. Studenci kierunków technicznych -
resume
4. Absolwenci kierunków technicznych -
resume
Resume wyślij na adres:
internship@jobster.pl
Jeżeli masz dodatkowe pytania lub chcesz dowiedzieć się więcej skontaktuj się z naszym biurem dzwoniąc na numer:
(22) 3310050
.
Proszę pamietać:

Wystarczy, że wyślesz nam swoje resume, a w temacie maila napiszesz: Opcja ICCE oraz podasz tytuł oferty. Skontatkujemy się z Tobą telefonicznie lub mailowo i szczegółowo przedstawimy dalsze kroki.
ZAPRASZAMY!
Studia w Kanadzie
Oferujemy:
- szeroki wybór kursów językowych
- płatne praktyki podczas trwania kursu (8 -14$/hr)
- dwie opcje programowe: 6 lub 12 miesięcy
Work and Study Canada
to nauka, praca i dużo zabawy!

Work and Study Canada- szczegóły
Zostały podjęte wszelkie środki, aby informacje zawarte na stronie były aktualne. W ramach polityki stałego ulepszania swoich produktów FOSTER zastrzega sobie prawo do wprowadzanie w każdej chwili zmian w odniesieniu do przedstawionej oferty. Jednocześnie informujemy, że informacje zawarte na stronie nie stanowią oferty w rozumieniu kodeksu cywilnego. FOSTER nie ponosi odpowiedzialności za ewentualne nieścisłości lub niedokładności. Powielanie w jakiejkolwiek postaci oraz jakąkolwiek techniką części lub całości treści i elementów graficznych strony bez uprzedniego pisemnego zezwolenia FOSTER jest zabronione. Copyright © 2008 - 2015 FOSTER, wszelkie prawa zastrzeżone.

Używamy cookies i podobnych technologii m.in. w celach: œwiadczenia usług, reklamy, statystyk. Korzystanie z witryny bez zmiany ustawień Twojej przeglądarki oznacza, że będą one umieszczane w Twoim urządzeniu końcowym. Pamiętaj, że zawsze możesz zmienić te ustawienia.