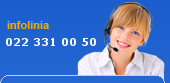 Praca w USA
Independent, czyli niezależny!! Chcesz na własną rękę lub z pomocą przyjaciół znaleźć dobrze płatną, satysfakcjonującą pracę w USA?
A może już to zrobiłeś i jedyne, czego Ci trzeba, to wiza J1, bezpieczny i komfortowy przelot do Stanów oraz fachowa opieka i doradztwo?
Pomożemy Ci zrealizować Twoje marzenia! Jeżeli dopiero planujesz pełną niezależność i nie wiesz, od czego zacząć, w FOSTER udzielimy Ci cennych, wskazówek. Program Work and Travel Independent to prawdziwe wyzwanie i wielki krok w stronę samodzielności.
Dołącz do nas - Zapisz się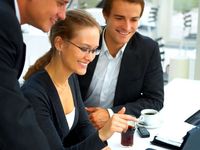 Host Company Profile: Industrial Production Company
Training Location: Cypress, California


Intern Position: Operations Support and Graphic Design Assistant




Stipend: $10.50/hour




Desired Program Length: 12 months




Position Details: Provide graphic design, web design support as well as administrative support

Program type: Intern

Required skills: Photoshop, Illustrator
In addition, candidates must meet all the J-1 Internship/Training Program requirements to participate in the Program in the business/e-business/e-commerce field.

send your resume at: internship@interns.pl
Studia w Kanadzie
Oferujemy:
- szeroki wybór kursów językowych
- płatne praktyki podczas trwania kursu (8 -14$/hr)
- dwie opcje programowe: 6 lub 12 miesięcy
Work and Study Canada
to nauka, praca i dużo zabawy!

Work and Study Canada- szczegóły
Zostały podjęte wszelkie środki, aby informacje zawarte na stronie były aktualne. W ramach polityki stałego ulepszania swoich produktów FOSTER zastrzega sobie prawo do wprowadzanie w każdej chwili zmian w odniesieniu do przedstawionej oferty. Jednocześnie informujemy, że informacje zawarte na stronie nie stanowią oferty w rozumieniu kodeksu cywilnego. FOSTER nie ponosi odpowiedzialności za ewentualne nieścisłości lub niedokładności. Powielanie w jakiejkolwiek postaci oraz jakąkolwiek techniką części lub całości treści i elementów graficznych strony bez uprzedniego pisemnego zezwolenia FOSTER jest zabronione. Copyright © 2008 - 2015 FOSTER, wszelkie prawa zastrzeżone.

Używamy cookies i podobnych technologii m.in. w celach: œwiadczenia usług, reklamy, statystyk. Korzystanie z witryny bez zmiany ustawień Twojej przeglądarki oznacza, że będą one umieszczane w Twoim urządzeniu końcowym. Pamiętaj, że zawsze możesz zmienić te ustawienia.