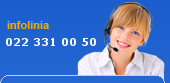 Praca w USA
Independent, czyli niezależny!! Chcesz na własną rękę lub z pomocą przyjaciół znaleźć dobrze płatną, satysfakcjonującą pracę w USA?
A może już to zrobiłeś i jedyne, czego Ci trzeba, to wiza J1, bezpieczny i komfortowy przelot do Stanów oraz fachowa opieka i doradztwo?
Pomożemy Ci zrealizować Twoje marzenia! Jeżeli dopiero planujesz pełną niezależność i nie wiesz, od czego zacząć, w FOSTER udzielimy Ci cennych, wskazówek. Program Work and Travel Independent to prawdziwe wyzwanie i wielki krok w stronę samodzielności.
Dołącz do nas - Zapisz się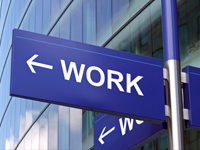 Oferta praktyk - Los Angeles, CA - NEW!

This company specializes in commercial finance, traditional factoring, trade finance, international factoring, and equipment leasing. The participant would be providing support internally to company's employees. Their corporate headquarters office in downtown Los Angeles has about 100 employees.
Host Company Profile: Financial Company
Location: Los Angeles, CA
Position: IT Help Desk
Hourly Rate: Expected to be at least $10/hour (estimated 40 hours per week)
Housing: Not provided
Program length: 12-18 months
Position Requirements:
- Excellent English skills (both written and verbal)
- Knowledge and experience in network support, hardware and software support, and troubleshooting
In addition, candidates must meet all the J-1 Internship/Training Program requirements to participate in the Program in the computer science/IT field.
Please send resumes at internship@interns.pl
Wzór resume znajdziesz tutaj.
Studia w Kanadzie
Oferujemy:
- szeroki wybór kursów językowych
- płatne praktyki podczas trwania kursu (8 -14$/hr)
- dwie opcje programowe: 6 lub 12 miesięcy
Work and Study Canada
to nauka, praca i dużo zabawy!

Work and Study Canada- szczegóły
Zostały podjęte wszelkie środki, aby informacje zawarte na stronie były aktualne. W ramach polityki stałego ulepszania swoich produktów FOSTER zastrzega sobie prawo do wprowadzanie w każdej chwili zmian w odniesieniu do przedstawionej oferty. Jednocześnie informujemy, że informacje zawarte na stronie nie stanowią oferty w rozumieniu kodeksu cywilnego. FOSTER nie ponosi odpowiedzialności za ewentualne nieścisłości lub niedokładności. Powielanie w jakiejkolwiek postaci oraz jakąkolwiek techniką części lub całości treści i elementów graficznych strony bez uprzedniego pisemnego zezwolenia FOSTER jest zabronione. Copyright © 2008 - 2015 FOSTER, wszelkie prawa zastrzeżone.

Używamy cookies i podobnych technologii m.in. w celach: œwiadczenia usług, reklamy, statystyk. Korzystanie z witryny bez zmiany ustawień Twojej przeglądarki oznacza, że będą one umieszczane w Twoim urządzeniu końcowym. Pamiętaj, że zawsze możesz zmienić te ustawienia.